Kyabje Kalu Rinpoche has a busy international schedule consisting of audiences, interviews, teachings and empowerments, and more. This schedule is subject to change and all finalized details and dates will be added to this page. You can contact the personal secretary of Kyabje Kalu Rinpoche.

FRANCE – La Boulaye
February 27 @ 6:00 am

-

February 28 @ 6:00 pm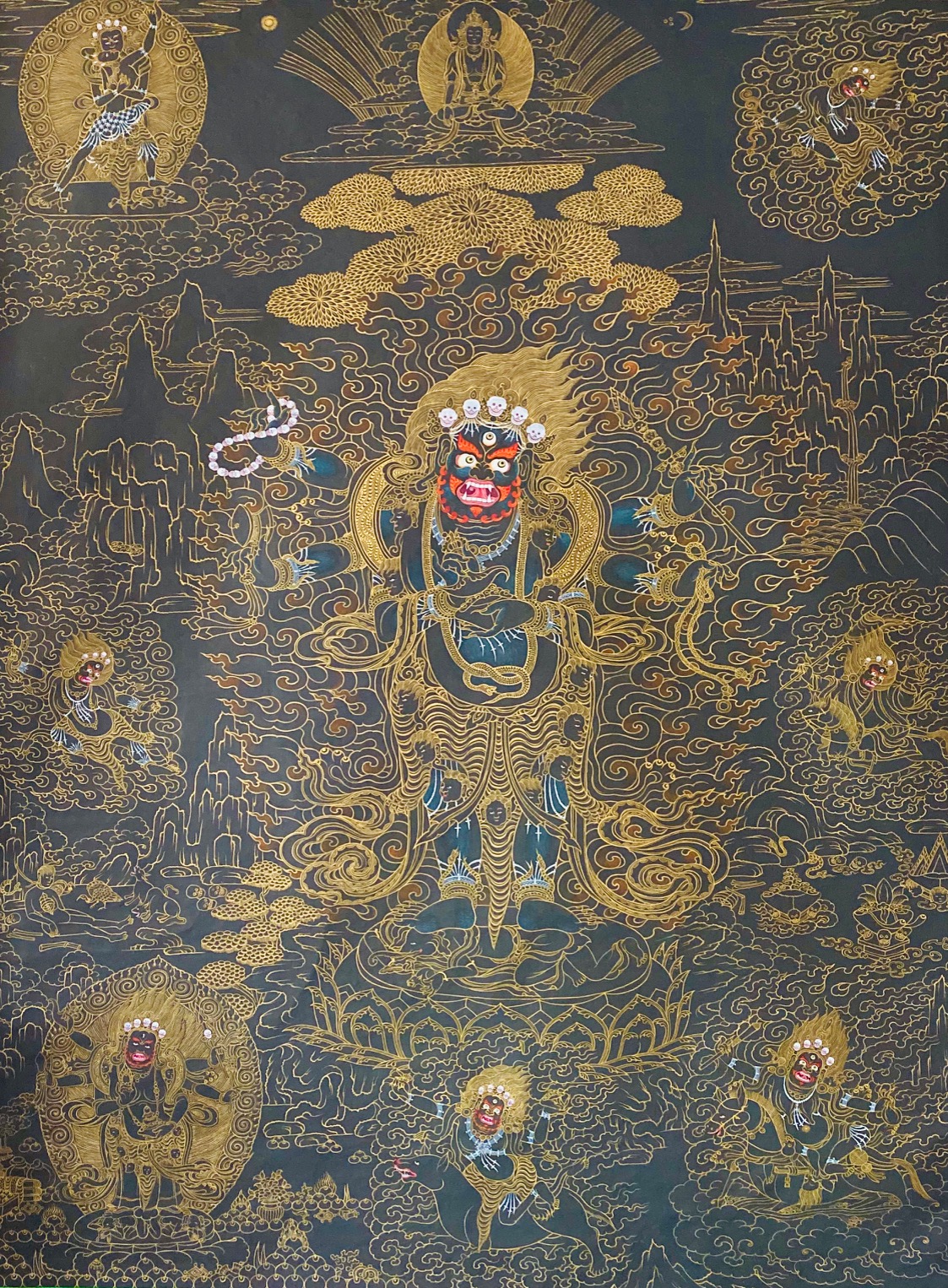 The coming public presence of Kalu Rinpoche on February 27th and 28th 2021
Day of the Repas and Mahakala empowerments.
Since March 2018, six Dharma women practitioners have been following the traditional 3-year retreat under the guidance of Kalu Rinpoche, and they are now entering the final stage of their practice.
On February 27th 2021 the day of the Repas will be held in the presence of Kalu Rinpoche. As a challenge to their practice, the retreatants will emerge from their centre in the chill of dawn, dressed only in a flimsy cotton zen. As they make their way towards the main temple they will chant prayers and tributes to the Lamas of the Shangpa lineage. We will then join them and pray together for Buddha's and Tara's blessing. Following this we will provide a ritual Gatoeun Tsok and partake in the offering together.
The rest of the day will include an afternoon of relaxation when the women retreatants will spend time with their families and relatives. At 6 p.m. they will return to their retreat centre to pursue the last months of their practice.
On the following day, Sunday 28th, Kalu Rinpoche will kindly give the empowerment of Mahakala in his blue likeness (Lama Goeunpo Yermé) and in his white likeness (Goeunkar).
If you wish to participate to these events, we will be happy to welcome you at Palden Shangpa La Boulaye.
With Love and Respect,
Shangpa Kagyu France