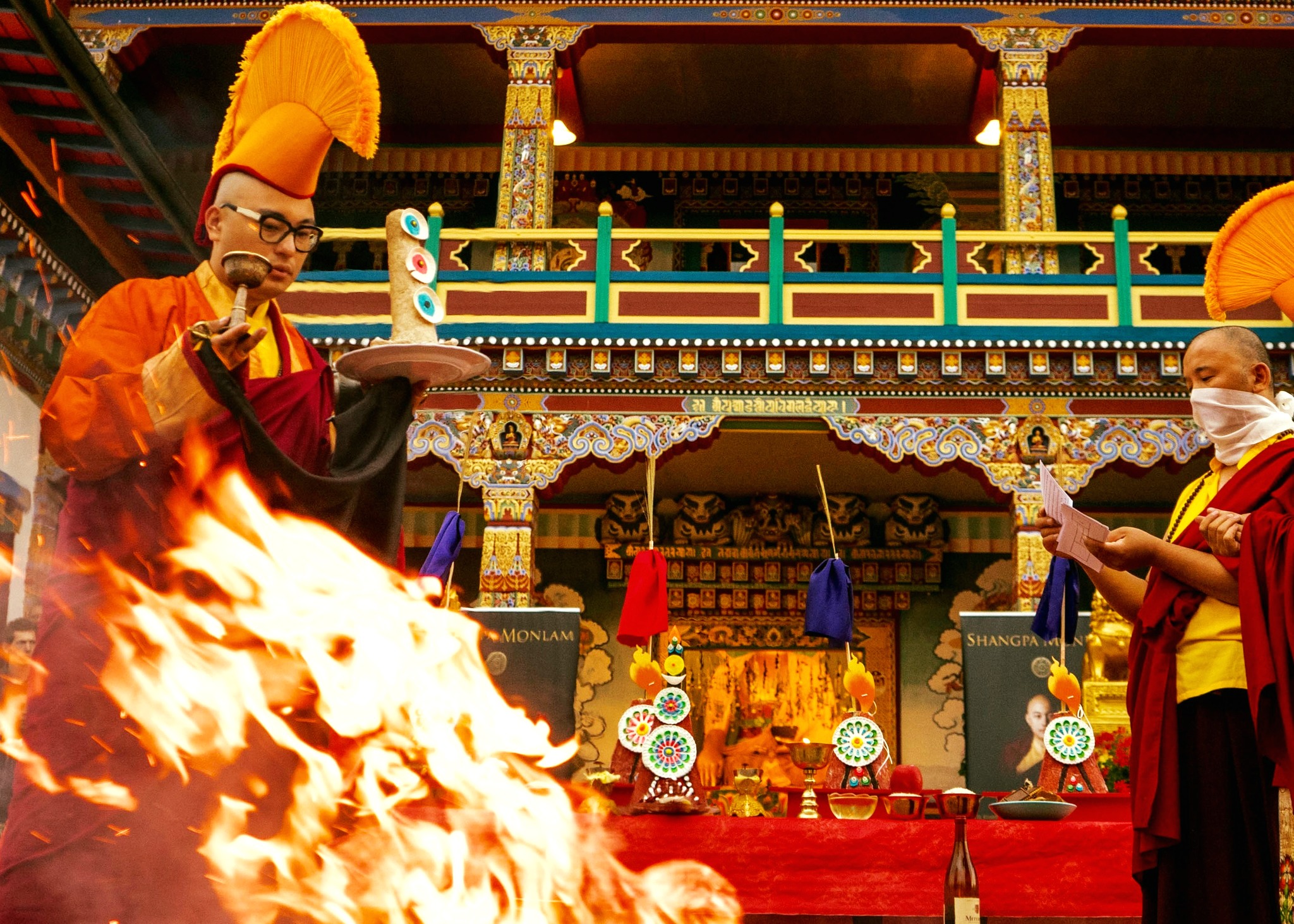 This is how the Six-Armed Mahakala looks like. This is a very antique of my predecessor's statue, made in copper alloy. It's a very precious one.
This is the kapala mala, this is the damaru, curve knife, kapala with the nectar and the trident and then the rope. And then one face, three eyes, six arms means the liberator of the six realms;
Three eyes it means seeing the past, present, future combined together; Kapala mala it means, you know, accounting all the numbers of the sentient beings, fully accounted in his hand, with his compassion. Damaru symbolizes the sound of emptiness and magnetizing all the dakas and dakinis; And then the trident is represent the three kayas. The rope represents magnetizing or keeping all the negative at bay. And then curve knife symbolizes cutting through all the negativities. The kapala symbolizes the state of mind and the nectar, you know, beyond the state of imperfection and perfection.
And his dark blue skin color is like the infinite space, timeless. Okay?
And then, and this Ganesh is his assistant, as his helper of the Six-Armed Mahakala, to provide the worldly request from all the practitioners and to be fulfilled based upon the requests and prayers.
So that's that.
Fulfilling the Glorious Great Black One With Tsok Offering in the Year of the Tiger (28′ 55")
Six-Armed Mahakala Tsok Offering with Kyabje Kalu Rinpoche on January 30, 2022 – Hawaï